It was a enjoyable crypto week. OKEx suspended withdrawals as they could not get in contact with a personal key holder. Additionally, someone moved Satoshi era 1,000 bitcoin again, Marc van der Chijs advised us that hodling bitcoin would've been a better strategy than making an attempt to outperform it, Kraken researchers stated that BTC completed its worst-performing month in September, and that higher returns and volatility could be expected in October, and it was debated whether or not Elon Musk's Tesla Gigafactory 1 plant was fitted with a BTC ATM. Additionally, PwC stated that the Americas are loosing their share in crypto M&A and fundraising, and that 5 blockchain use circumstances may boost global GDP by USD 1.76T, whereas Constancy Digital Property stated that rising institutional investor base may increase BTC's correlation with traditional assets. Additionally, the BTC in your "brainwallet" might be stolen in less than a second.
And extra stuff occurred within the Cryptoverse, as KBA requested the South Korean authorities to suspend crypto taxes until 2023, China began a digital yuan airdrop, and G7 is trying into CBDCs, reiterating that Libra can't be launched until it's regulated. Fundstrat International Advisors warned that buying and selling on offshore exchanges might become riskier, and Basic Counsel at Compound Finance warned that governments globally need to impose harsher restrictions on access to cryptoassets. The OECD needs its members to adopt crypto tax frameworks, and the Russian Central financial institution needs to cap bitcoin buying at USD 7,800 a year. In the meantime, Kate Winslet joined the cast of OneCoin crypto rip-off film, crypto cruise ship Satoshi might set sail soon from the Mediterranean, and a Russian agency is ready to open a crypto mining "hotel".
And right here comes your weekly, particular, crypto deal with. Bon appétit!
________
Morning, CT! Which coin will drop tomorrow?
Morning fam, which coin will pump immediately? pic.twitter.com/wmWA7g9xiw

— Blackbeard (@crypto_blkbeard) October 14, 2020
__
So it would not get caught in your head all weekend.
Saylor making an attempt to cease folks from seeing this video pic.twitter.com/QBgVvHoXDL

— Jim (@JimBTC) October 11, 2020
__
"Again in my day…"
— ⛏Crypto Chris Walken🥃 (@cryptochrisw) September 19, 2020
__
2020 in a tweet.
True story. China is actually airdropping digital forex into residents' digital wallets and there are nonetheless folks on the market that suppose crypto "isn't a factor".

— Travis Kling (@Travis_Kling) October 13, 2020
__
Now I'm curious what's behind this different bitcoin… After which there's BTC behind that too!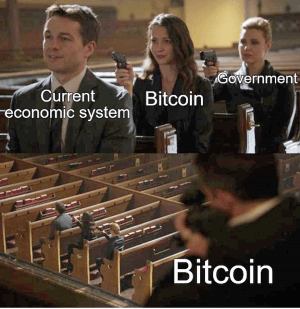 __
One thing to look ahead to.
__
Explaining bitcoin to boomers.
How I image myself speaking about #bitcoin to boomers! pic.twitter.com/Cnqe0dl5BE

— Maciej Cepnik (@CepnikMaciej) October 6, 2020
__
Explaining bitcoin to Wall Road buddies.
Wall Road Buddy: "Inform me about crypto"

Me: "In case you make ten bets and 9 go to $0 and 1 goes 100x, you're up 10x. Oh and also you don't sleep"

— Tom Shaughnessy 🧛🏻 (@Shaughnessy119) October 9, 2020
__
Whenever you wish to inform others to close up…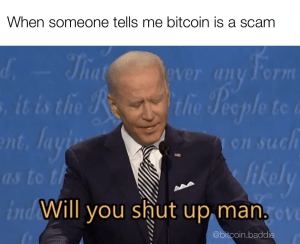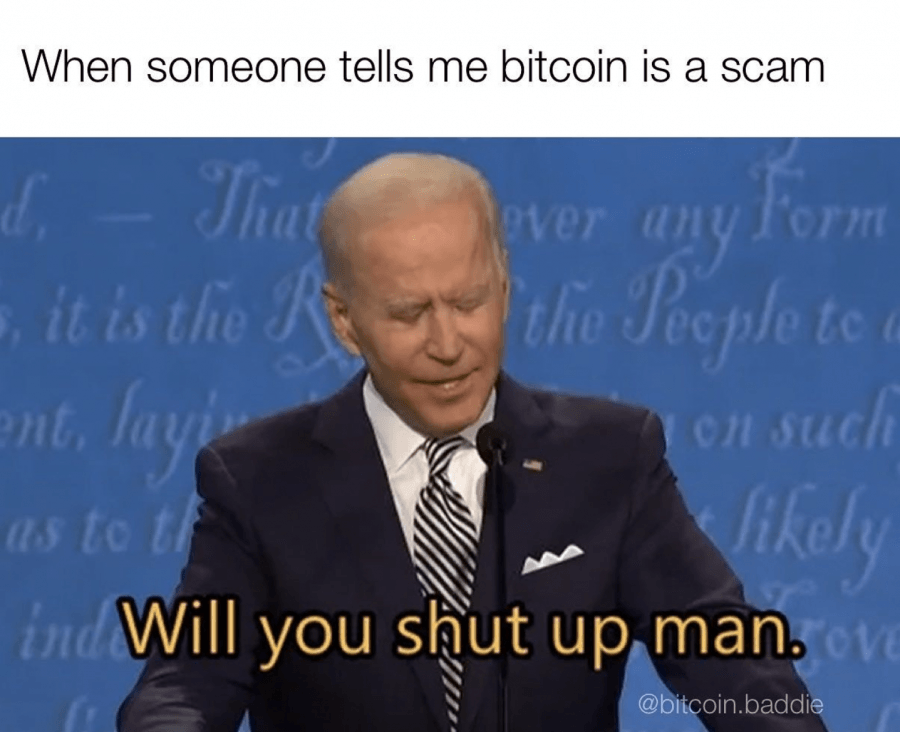 __
And when others wish to say it to you.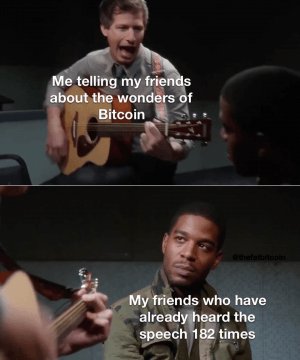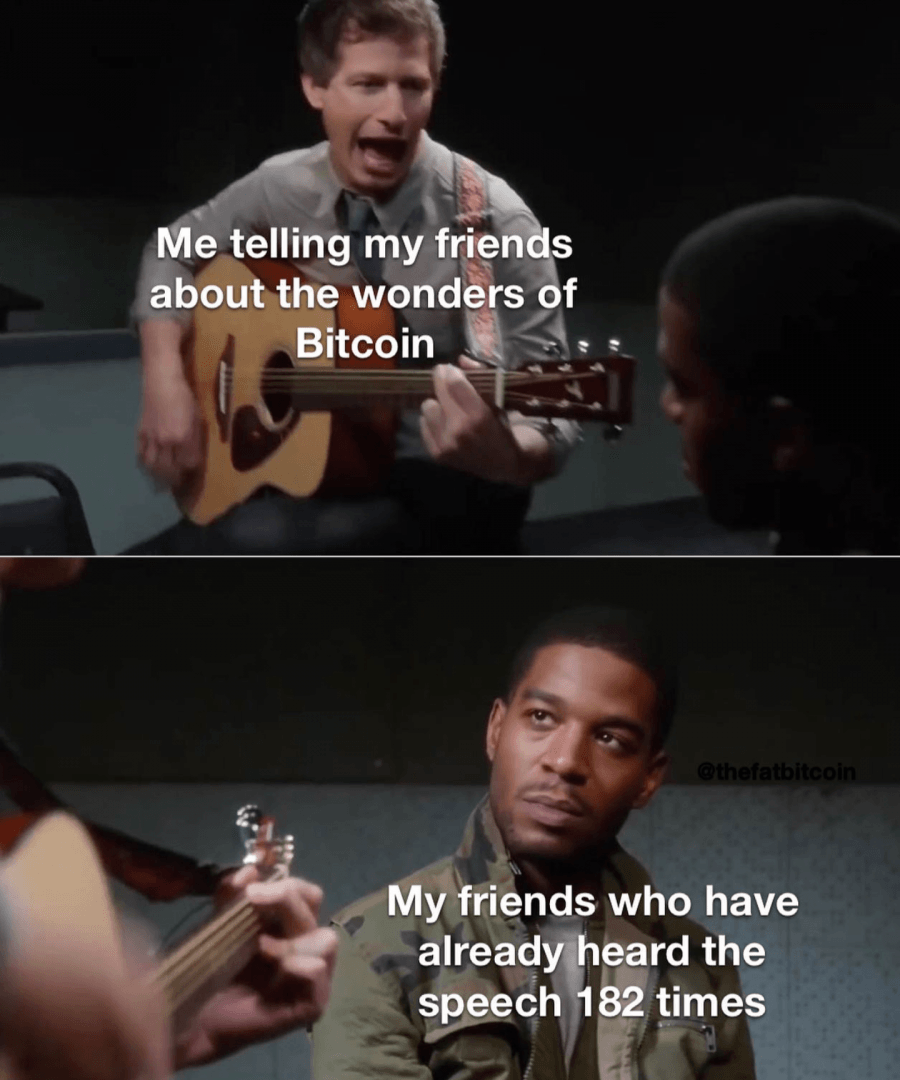 __
It's a tricky wait.
Iron hands don't sell. Dwight Schrute would never sell his bitcoin. from r/CryptoCurrency
__
It's a truth of life: someone's all the time watching.
__
For a lot of of you questioning how DeFi work.
#DeFi on #Ethereum pic.twitter.com/r29uZ0HZLg

— Dr. Julian Hosp (DFI = DeFi on Bitcoin!) (@julianhosp) October 13, 2020
__
Come again for a presentation on 'What's Subsequent on the DeFi Desk to Eat and Promptly Poop Out'.
state of DeFi, Oct 2020

"a lot copy pasta i believe i am in italy"

thanks for coming to my TED discuss

— Meltem Demirors (@Melt_Dem) October 6, 2020
__
When it occurred so many occasions already, it's best to actually anticipate it by now.
When your uniswap shitcoin pumped 10x and rapidly the crew exit scams pic.twitter.com/WOYZKGlNTM

— yTedd (@TeddyCleps) October 12, 2020
__
Talking of DeFi:
When the yield dries up pic.twitter.com/bLSjCsnZ2i

— The Crypto Canine📈 (@TheCryptoDog) October 13, 2020
__
Nibble-nibble.
whenever you slide the leverage bar to 100x simply to attempt it out pic.twitter.com/cOk4w0KxG5

— Luke Martin (@VentureCoinist) October 13, 2020
__
A person on the run.
Arthur Hayes making an attempt to flee from CFTC pic.twitter.com/WCDXKmj11M

— CryptoChimp (@Cryptanzee) October 1, 2020
__
Feeling the disturbance within the Drive.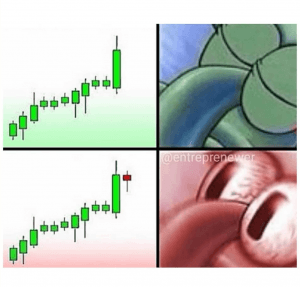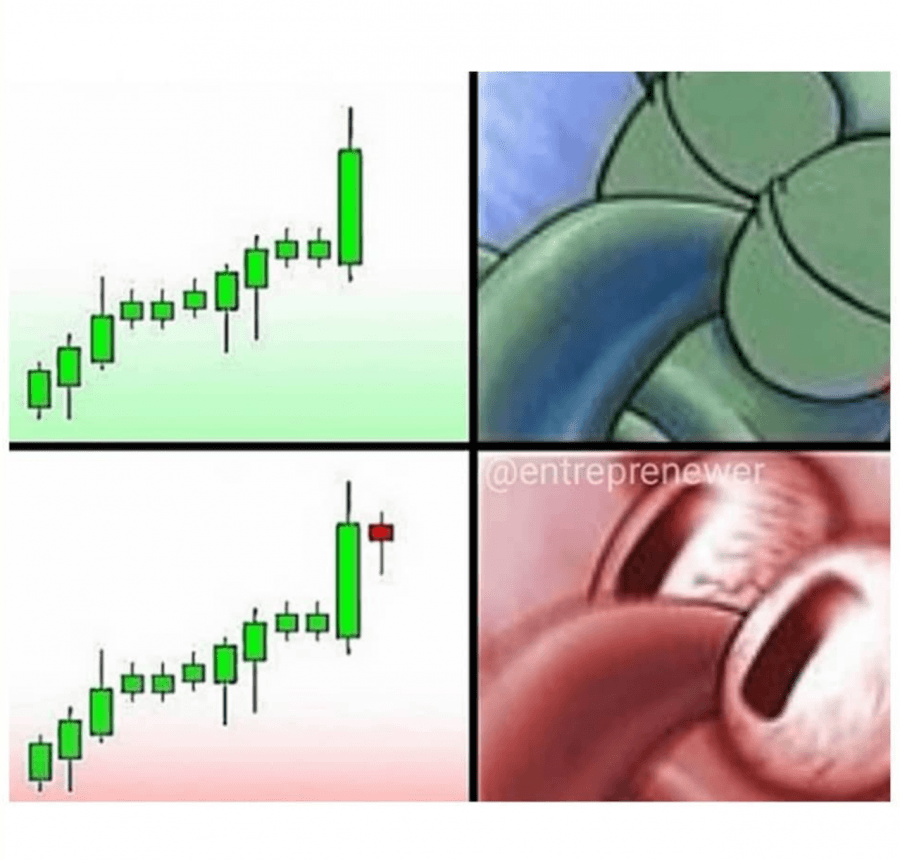 __
And your crypto film of the week.